Get texts written now - quickly and easily
 
As the world's leading content writers, we stand for customized texts. Whether blog post, product description or PR articles: Let our author network write your desired text! In doing so, our network offers exactly the right author to match your project budget - from the inexpensive 2-star text to the upscale 5-star article.
 
The result is always unique content. Thanks to high-quality texts that are precisely tailored to your requirements, offer real added value and thus bind customers to your company in the long term. After all, every word counts.
 
 
With wordsdot.com you get 24/7 content that makes the difference
 
Save valuable time - reduce your costs!
 
 And concentrate on your core business by having your content written. We manage your entire content production, and count on linguists who have been working with us for over 20 years as successful editors. We have direct access to a large pool of certified content writers. Your author of choice will then create top content for you, which will get to the point and convince website visitors of your offer. The easy processing via our platform saves time and creates space for your expertise.
 
 
Rely on strong texts that convince your customers!
 
And on truly relevant information - from small ad copy to large web projects. Product descriptions for online stores that have been used thousands of times are a thing of the past. With us you get distinctive content. Distinguish yourself clearly from the competition and inspire the customers of tomorrow - by responding perfectly to their needs.
 

Increase your reach with custom-made unique content!

And convince not only your website visitors, but also the search engines. Because only with unique SEO texts can you create the optimal conditions for top positions on Google. Profile yourself here with messages that are seen and get your users skillfully.
 
  
"With high-quality SEO texts, optimized product descriptions and advice texts in large quantities, I always get the right content at wordsdot.com in a short time..."
 
Joost de Valk
Managing Director
Yoast
 
"With the help of wordsdot.com the content project could be realized in a very short time. The appropriate authors delivered the content promptly at reasonable prices. The good rankings, the traffic result and the previous revenues speak for a very successful project".
 
Nicolas Sacotte
Founder
Contentking.com
 
"And from our side also a big thank you for the uncomplicated cooperation. We will be happy to get back to you with upcoming projects".
 
  
Your texts in all languages

From English and Russian to Chinese and Hindi: wordsdot.com delivers unique content in the languages of the world - whether as original or as a translation. So that you can convince your customers with content in their native language.
All information for international content.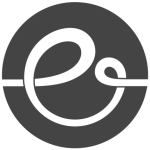 Blackbell
★
★
★
★
★
☆
☆
☆
☆
☆
5 / 10 ratings