Resident Marketplace: High Occupancy, New Revenue & Delighted Tenants
Nothing can replace the warmth and affection of loved ones.

Your family members, neighbors, and community members — all contribute to developing a sense of belonging in you.

People do everything in their capacity to live with their loved ones and in the community, they feel belonged to.

And if they can't, they long for it.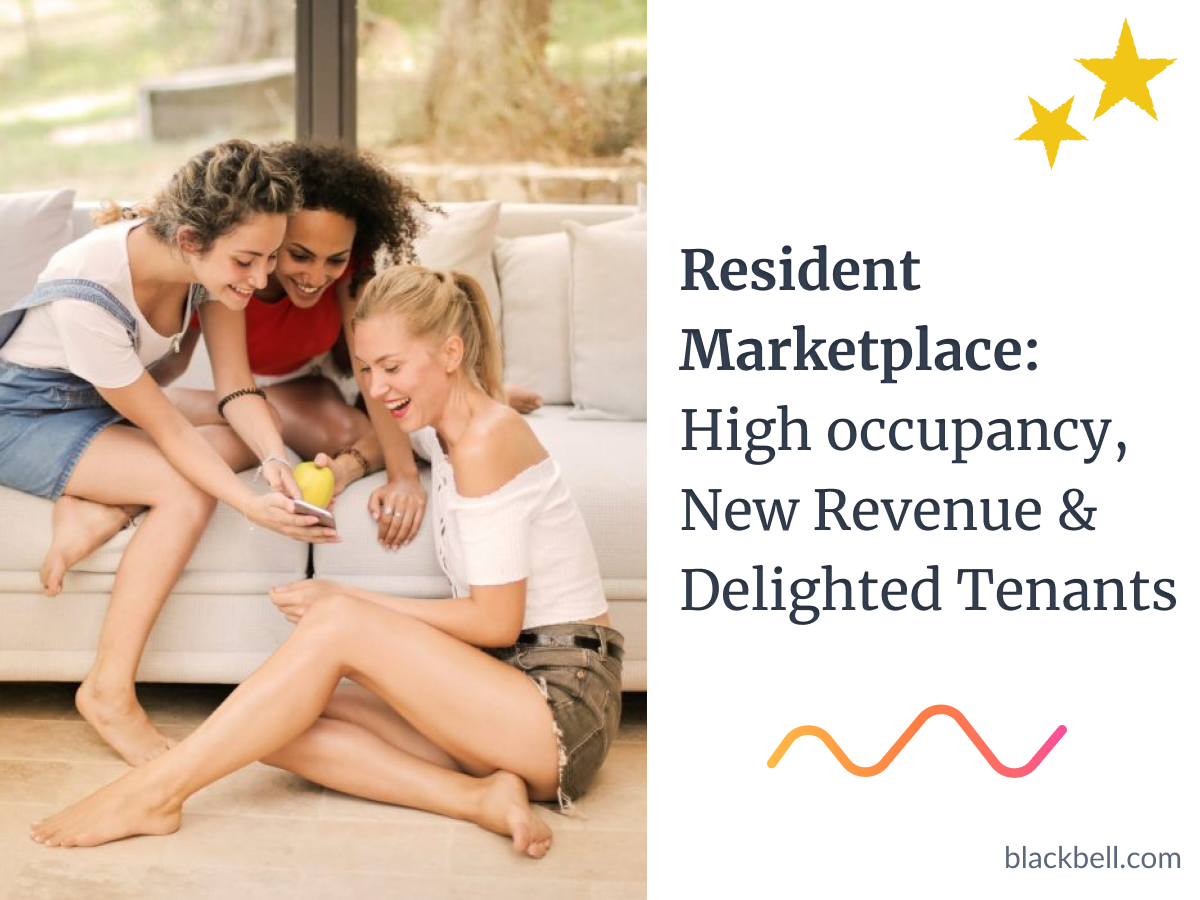 The truth is, the desire to connect with others in meaningful ways goes deeper than it seems from a distance.

It drives people's decisions in ways that material luxuries can never fathom.

As a multifamily owner, investor, or operator, if you can help your tenants achieve a sense of belonging, you have built a competitive moat that others can only dream about.

Today I will introduce you to a new and highly effective strategy that has helped our clients transform their properties into thriving communities of happy residents.

Such properties attain high occupancy levels, command higher rents, and attract longer lease tenures.

The best part? This strategy can work wonders during these testing times of lockdown. If you act fast, you can reap unprecedented benefits.

Let's dive right in.


---
1. Introducing Marketplace
A marketplace is a digital platform where your multifamily property residents can find local businesses for their needs.

But, the marketplace is not just a directory of business listings.

It is an end-to-end platform where residents can view local vendors, book their services, make online payments, chat with the service providers, and review them.

The marketplace sits on your residents' mobile screens within their resident app and provides them direct access to various local businesses.

Even if your multifamily housing is not in the prime location, your residents can still have access to the best and fully vetted restaurants, bars, gyms, yoga instructors, pet services, laundry, barbers, and other service providers they need right within their resident app.

Now, the benefits of a marketplace are not limited to just online commerce.

It offers multiple benefits that can transform your rental property into the most sought after property.

Wondering how?

I am discussing it in the next section.
---
2. Foundations of a tight-knit community
What makes a community thrive?

Social connections, a feeling of being accepted, avenues to pursue interests, and helping hands in times of need.

People feel content and tend to stay longer in communities that provide these experiences to their members.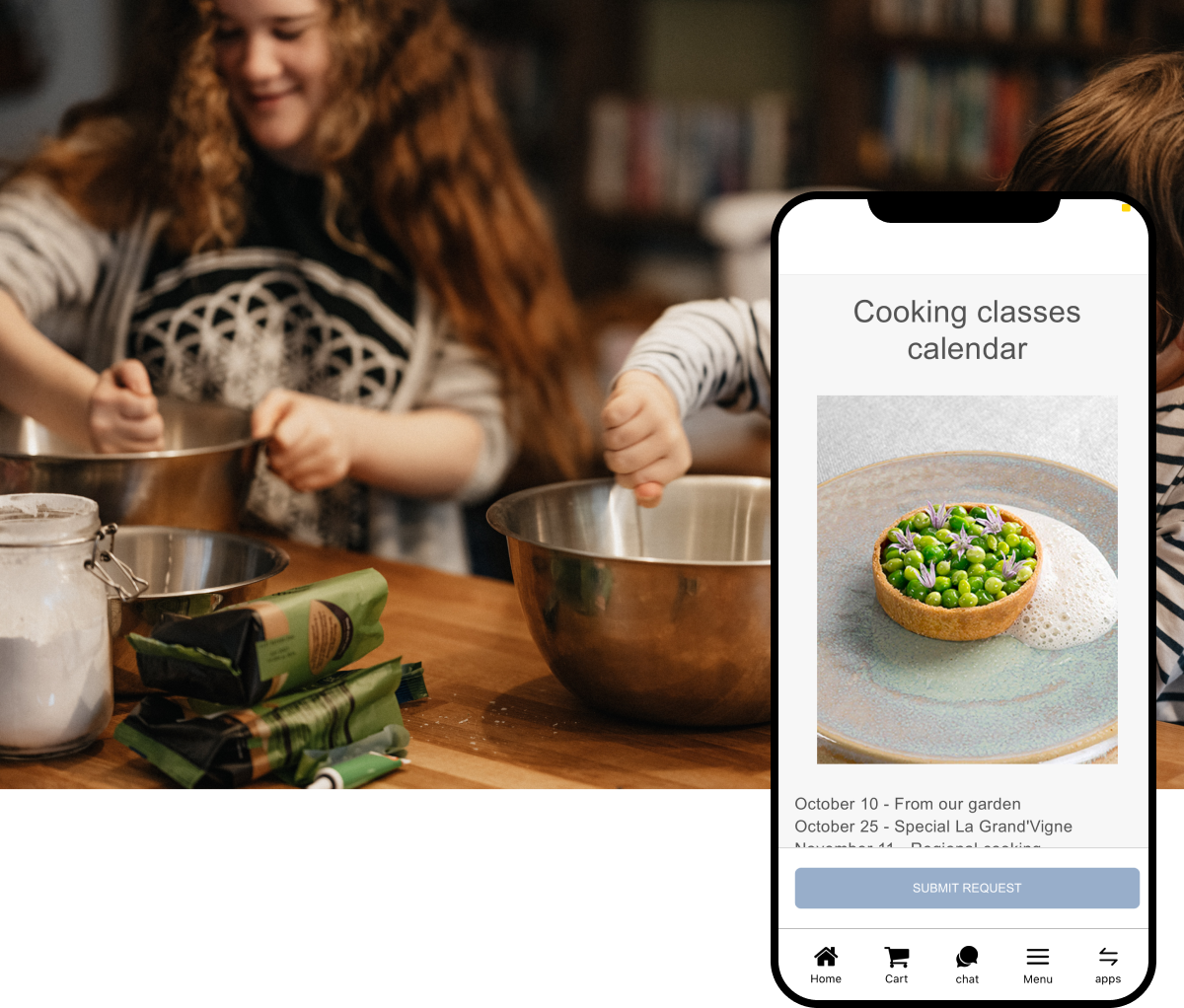 With its selection of carefully curated and fully vetted local vendors, a resident marketplace helps you quickly build a thriving community for your multifamily residents.

In addition to using the marketplace for their daily needs, residents can also hire experts for lifestyle services - a yoga instructor for at-home classes, musicians for live performances in community events, and chefs for live or virtual classes.

We have seen businesses regularly offer exclusive deals and discounts to the residents on these marketplaces to increase engagement and boost sales.

Exclusive offers like discounts in the best bars and priority services make residents feel special and enhance the property's brand value.

Sounds interesting!

And here is the kicker: not just local businesses, even your multifamily tenants can list their services on your property's marketplace and offer them to their neighbors.

A tenant who is a fitness trainer can offer classes to her neighbors and build meaningful relationships. A surfer can provide surfing lessons, and a website designer can provide web design services.

In addition to positive social interactions, such engagements also help your tenants with extra income, more so during economic downturns and pandemics like COVID-19.

Needless to say, multifamily owners benefit from better rent collections and low churn.

And it gets better with a versatile platform like Blackbell that makes it fast, easy, and cost-effective to launch new features. For example, one of our clients has created a feature for residents to sell their unwanted products to other residents on their marketplace app. Pretty cool!

The thriving multifamily community you can build with the help of an online marketplace is similar to a small town's cozy life. It's affectionate, harmonious, and binds people together.

In small towns, people knew each other by name during the pre-internet era, used to visit main streets to find trusted vendors for everyday services like pet care, laundry, hair cuts, and indulge in the affectionate retail experience. To some extent, it is true even today.

Those who grew up in such communities cherish their memories forever and secretly long to go back.

The marketplace-driven community is indeed a cozy digital village or small town. Residents know one another, understand and accept each other's lifestyles, offer their services within the community, buy from each other, organize community events, and help one another in times of need.

Your tenants can get the best of both worlds - a caring community similar to ones in small towns and an urban lifestyle of luxuries, comfort, and professions of their choice.

The bottom line is that a multifamily resident community driven by an online marketplace is a thriving community of happy residents.

As if it's not enough, a residents marketplace also helps multifamily owners and investors increase their properties' net operating income.

I am discussing it in the next section.

3. Surprising NOI growth and value addition
A resident marketplace improves tenants' living experience, provides them an avenue to earn an extra income, improves rent collection, and reduces churn.

These benefits are enough for you to act fast and launch a marketplace for your property.

But if you are worried about the investments, then here's the deal — the Blackbell marketplace allows you to earn commissions on orders booked by the residents, increasing your monthly revenue.

Since the marketplace enables bookings, online payments, and offers an end-to-end experience to your residents, it is a complete platform. It contrasts to an online directory of business listings, which has minimal value and almost nil contribution to revenue growth.

For example, if a resident books handyman services at $100 on your marketplace and makes an online payment towards it, then you can comfortably earn anywhere between $5 to $10 on this transaction.

Commission ranging between 5% to 10% on residents marketplace bookings will quickly add up to a significant amount and increase your monthly revenue.

Since the value of a multifamily property is directly proportional to its annual net operating income, an increase in NOI means an increase in your property's value.

For example, in a 200 units multifamily housing, even if you earn $30 per apartment per month in marketplace commissions, you can increase the property valuation by over $1 million at 7% cap rate.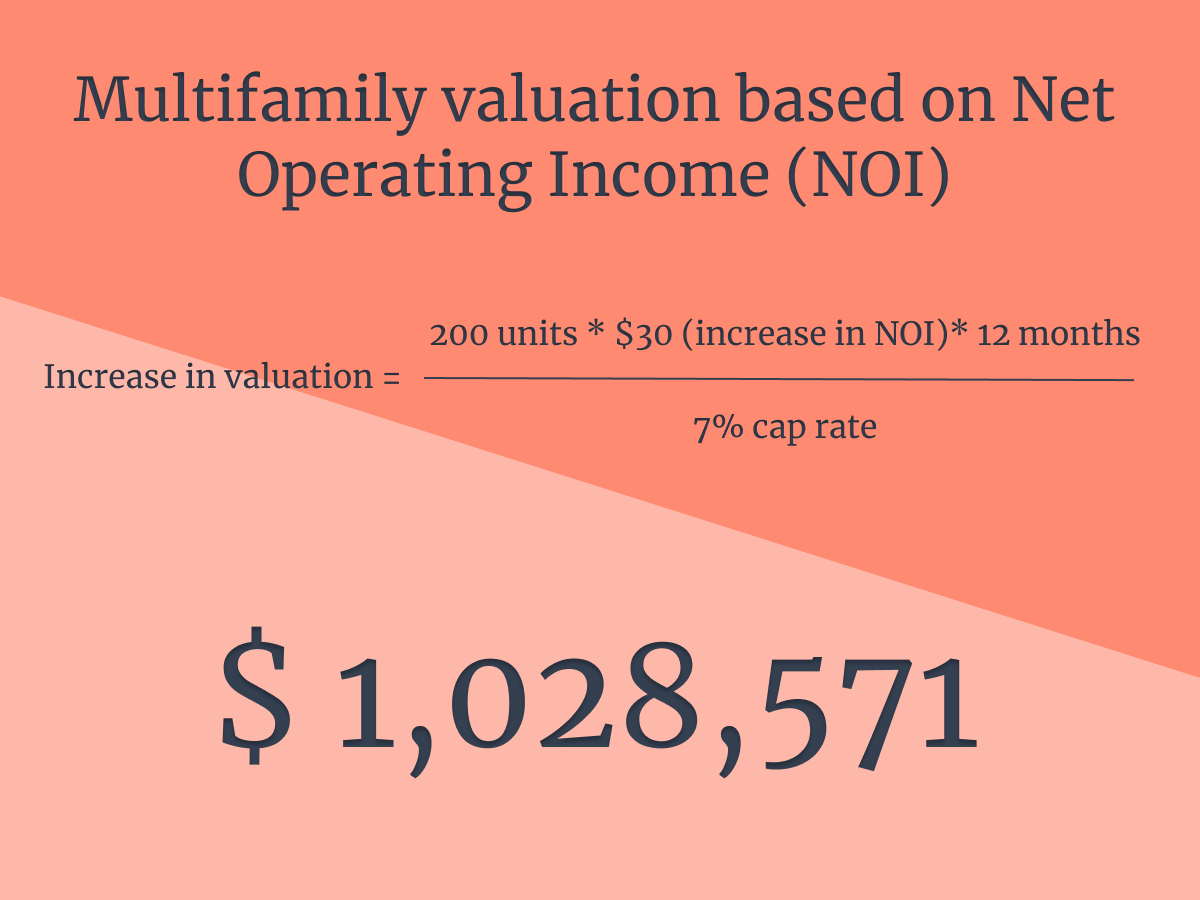 The Blackbell marketplace elevates the resident experience and brings ancillary revenue to the management. The truth is, Blackbell not just pays for itself but also adds to the asset value.

Offering a marketplace to your residents is a no-brainer as its benefits far outweigh its costs.
4. Lockdown: Why is the time ripe?
Community building and extra revenue sounds very interesting, but what if residents do not use the marketplace you have built for them?

The adoption and active usage of the marketplace app is a critical success factor and should be a key KPI.

It may seem like a full-fledged marketing project, but I have a very effective strategy to promote your marketplace app's active usage.

Launch your marketplace app before the COVID-19 lockdown ends.

Forced to spend most of their time at homes, people have taken to online shopping for all their needs.

Launching a marketplace during lockdown will see high participation from the residents as it flows along with their natural behavior.

Tenants who have been laid off or have seen a reduction in their earnings and want to offer their services on the marketplace will readily participate too.

Timely launch, along with on-site announcements and prompts by your on-site staff, will ensure active participation.

We at Blackbell also provide web access right from the browser to all resident apps so that residents can use the marketplace even if they have not installed the app on their phones.

You can also look at the complete digital transformation of your multifamily property using a full resident app so that residents start using it to raise maintenance requests, receive announcements, book amenities, and, in the process, also begin using the marketplace.

Many local businesses have been affected by COVID-19. A multifamily resident marketplace can help them engage with new customers and recover quickly. Thus property owners can build a sense of belonging and community within local businesses with timely launch of their marketplace.
Conclusion
Residents marketplace is a new concept whose time has come. It supercharges your resident community, instills them with a sense of belonging, and builds a community that looks after each other.

With its ability to bring in ancillary revenues, increase the net operating income, and thus increase property value, the benefits of a resident marketplace far outweigh its cost.

Blackbell offers robust resident app solutions for multifamily properties. To stay ahead of the competition, turn challenging times into new opportunities, and attract new residents, learn how the Blackbell's real estate team can drive your properties' digital transformation Click here to book a demo.
Ready to transform your property into a place residents can call home?