Earn 20% recurring commissions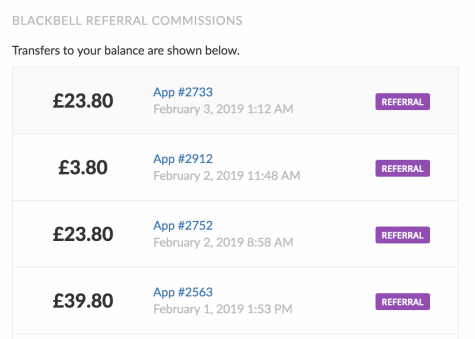 For every new paying customer that you refer, you will earn 20% of their Blackbell subscription. 

The business using your coupon code will get 25% off their monthly subscription for 4 months.


You will get paid instantly via your Blackbell app every time a business you referred is charged for their monthly or yearly subscription.

You earn money for the full life of the account, and even higher amounts when customers upgrade.